Meet The Health Team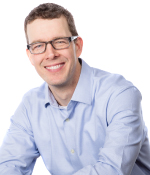 Chiropractor, Dr. Robert Rodine
My ultimate goal is to help patients understand that the degree to which their joints and muscles are functioning determines the quality of their motion. After all, function is motion and motion is life.
When I was young, I saw a chiropractor for hip pain. However, it wasn't until my early twenties that I truly understood the benefits of chiropractic.
---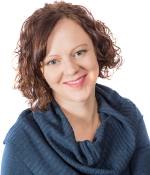 Chiropractor, Dr. Christine Cordick
I was born and raised in neighboring Perth, and have come back to the area to enjoy the sense of community that small town living is all about.
Seeking the wisdom of life experience and a university education, my interest in health and the human body led me to Guelph University, where I received my BSc (Hons) in Human Kinetics. From here I worked as both a kinesiologist and an ergonomist in Peterborough, Ontario, and was first introduced to chiropractic.
---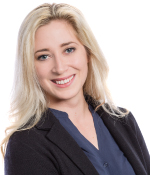 Chiropractor, Dr. Jennifer Brazeau
Dr. Brazeau enjoys working with a variety of patients from young athletes, weekend warriors and patients trying to stay mobile and healthy.
Her chiropractic philosophy is to get to the root of the problem and apply evidence based, patient centred care.
---
Meredith Cummingham, RMT
This Smiths Falls native is excited to start practicing Massage Therapy in her thriving hometown. Meredith has wanted to pursue a career in massage since her own first appointment and saw first hand the benefits of a treatment. She aspires to help her clients feel their best and to be able to live the life they want pain-free. Meredith strives to make her treatment room a safe and comfortable environment to allow the client to be at ease and to focus on their wellbeing. Her client-centred approach to care reflects the individual preferences, needs, values, and goals of each client she works with.
---
Carrie
Carrie has spent much of her life helping others through her amazing organizational skills as well as her genuine compassion. She has over 25 years of experience working in Administration and Customer Service, as well as working one-on-one with patient care at a local nursing home, pharmacy and physiotherapy office.
Carrie has been with Optimum Health: Chiropractic, Massage & Fitness in Smiths Falls since early 2018, and is often a familiar face at Cordick Chiropractic & Optimum Health in Perth. Carrie is always committed to helping ensure our patients have everything they need to manage their overall health.
"As a patient myself, I can attest to the role that Chiropractic care and Massage Therapy has had on my own well being."
When not in the office, you will find Carrie enjoying country living with her husband and dog or tucked away in her craft room with 80's music playing in the background.